European Patients' Forum
2018. July 31.
The European Patients' Forum (EPF) organised the second Summer Training Course for Young Patient Advocates in Vienna (Austria) from 1 to 4 July, 2018.The aim of the course was to empower the next generation of advocates and leaders for patients, inspired by the core values of EPF:
Patients' empowerment;
Patients' involvement;
Sustainability of patient organisations.
Ivett Jakab, Junior Health Economist of SRI and Patient Advocate on the field of organ transplantation participated among 39 other young patients and patient representatives representing 23 European countries. The event successfully contributed to the elaboration of our new Patient Empowerment division with new ideas on patient involvement in health care decision making and promising future collaborations. A main outcome of this event was the implementation of the "Count Us In!" campaign, an advocacy campaign aiming to raise awareness on patient discrimination, an issue faced by young patients on a daily basis. The campaign was shaped during the training in Vienna and will be driven forward by the participants of the course during the next few months.
For more information visit: http://www.eu-patient.eu/News/News/epf-summer-training-course-campaigning-for-count-us-in/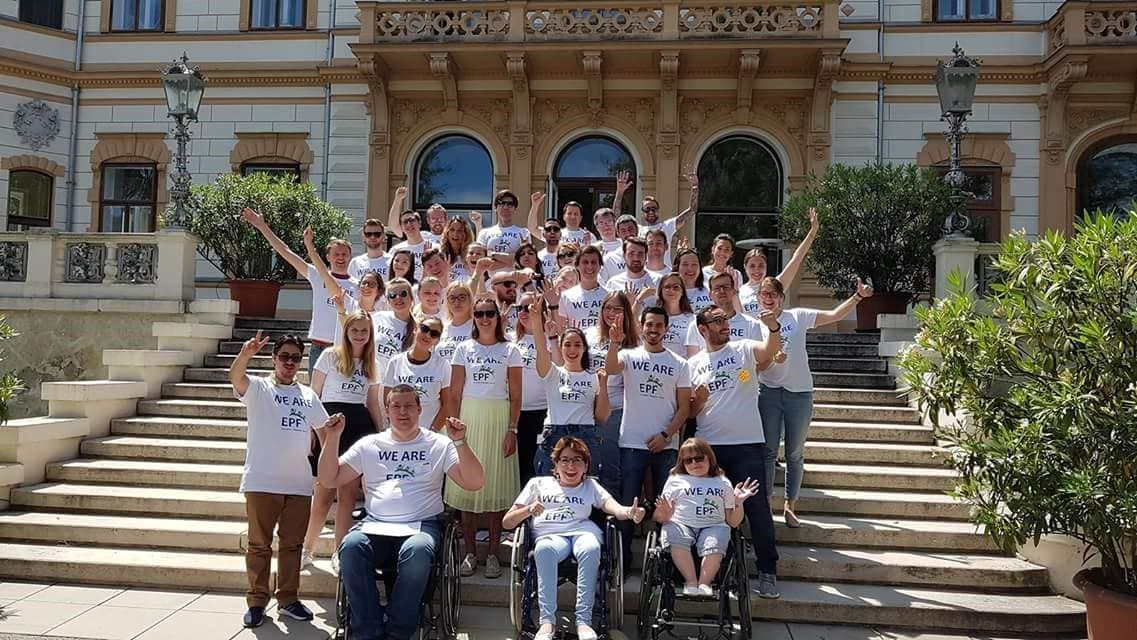 Back to news